Lincoln is our  AKC registered large miniature poodle.  His mother is a parti blue merle and white miniature poodle and his father is an abstract brown miniature poodle. Lincoln produces solids, abstracts, and parti mini and medium goldendoodles with our girls.
Lincoln at 1 year old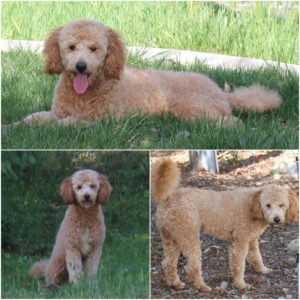 Lincoln at 12 weeks and younger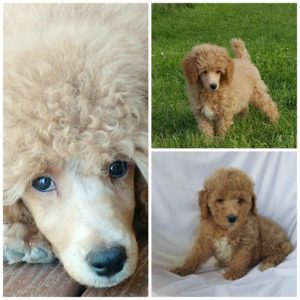 Lincoln's parents Gypsy and Paxton.