Snickers and Pippin have a litter of 8 puppies that were born on January 23.  She has parti pups, tri colored pups and phantom pups.  We anticipate these pups to mature to 25-30 lbs.  These sweeties are ready to go home on March 20.
5.5 weeks
 Beth is a beautiful, curly girl who loves food and fun times! She is available. $3300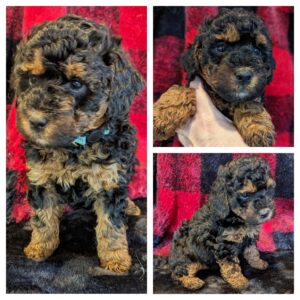 Jamie is still chunky and curly and fluffy and as happy as can be.  He is reserved for Hayden and Nicole.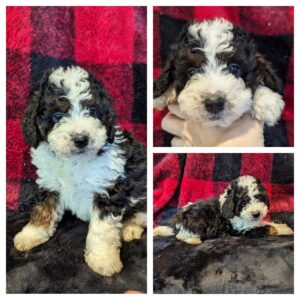 Jimmy is getting fluffier and more snuggly by the day. He is available.  $3500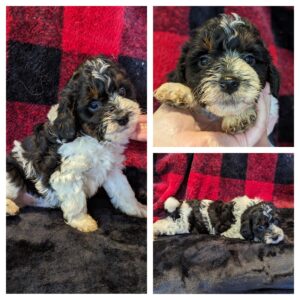 Kasey is a very outgoing and happy puppy. He's full of energy. He is reserved for Christina and Ralph.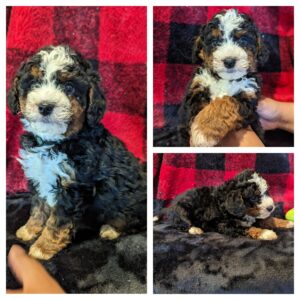 Monica is a curly little girl with beautiful brown points. She is very friendly and calm.  She is reserved for Rosie and Cedric.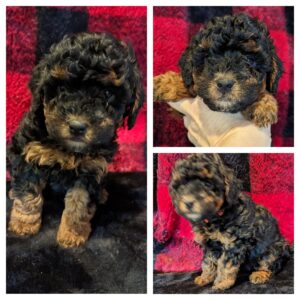 Rip is one of the pups who look so different than he did from his last picture. His brown points are really showing up and he is a very sweet, quiet boy.  He is available.  $3500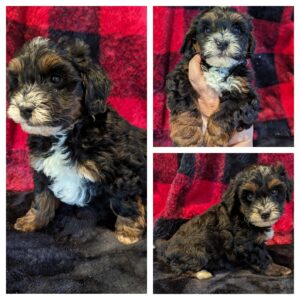 Summer is still super friendly and loves to be cuddled.  She is reserved for Tiffany and Justin.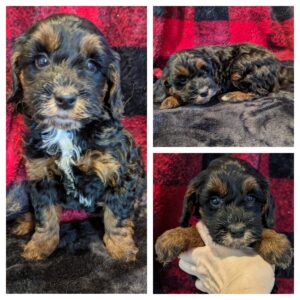 Tate is growing up to be a sweet, gentle girl.  She is reserved for Sherry and Michael.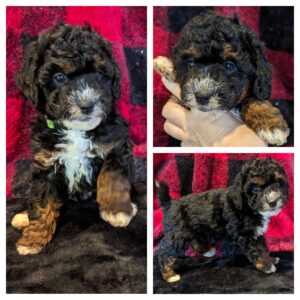 2.5 weeks
Beth is a curly phantom girl with 1 set of little white toes on the back feet.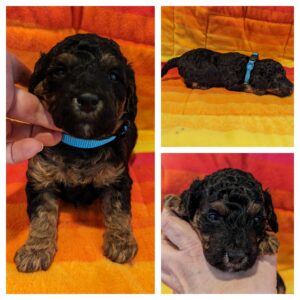 Jamie is a very friendly, chunky, fluffy tri colored parti boy.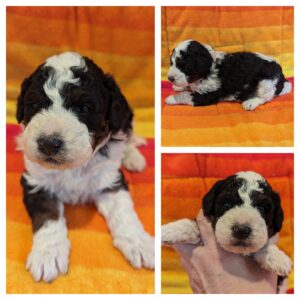 Jimmy is a sweet, quiet tri colored parti boy and will have wider curls.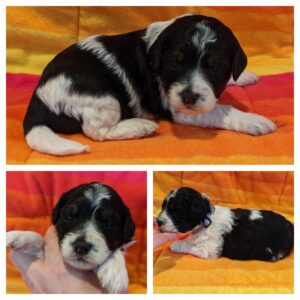 Kasey is a funny tri colored boy.  He already loves people!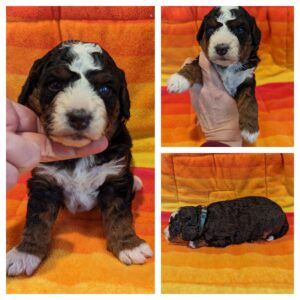 Monica is a phantom with lovely markings.  She has adorable eyebrows!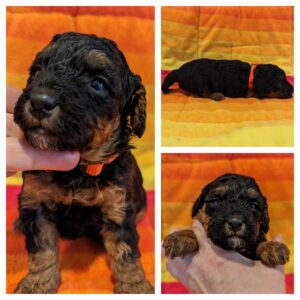 Rip is a little dark tri colored boy.  He reminds me of a tiny bear cub!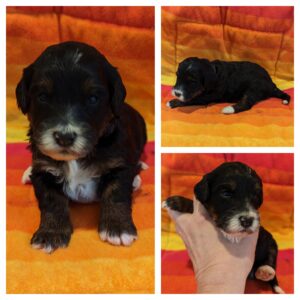 Summer is as happy as a sunny day!  She wiggles and squiggles whenever she sees people.  She just cant squirm over to us fast enough!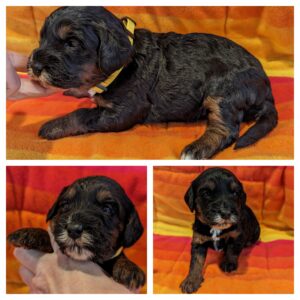 Tate is our only tri colored girl and she is very sweet and cuddly.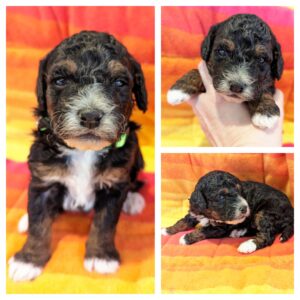 The Parents:  Snickers and Pippin