Lucy Lou and Rodeo welcomed 6 new babies into the world on August 6th.  They should be about 40 lbs as adults.  They are $3000.
Aloha is a playful, outgoing blue merle girl.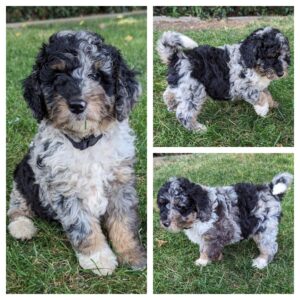 Hilo
Hula is a beautiful brown merle girl that is sweet and mellow.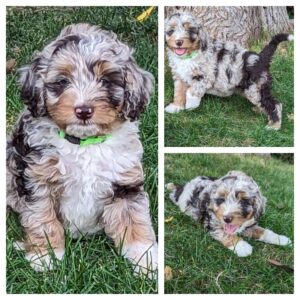 Kailua is a very happy, friendly brown merle.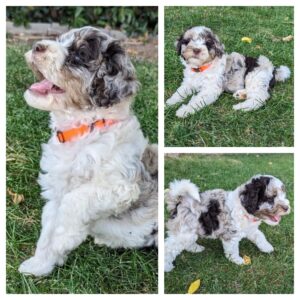 Koa
Kona is a big, happy brown phantom.
The Parents:  Lucy Lou and Rodeo