Cleo and Lincoln have a gorgeous litter of puppies born on December 18.  There are 6 boys and 3 girls. They will be about 35-40 lbs as adults. 
4 weeks
Agatha is a big, beautiful parti girls whose hair is going to have loose curls.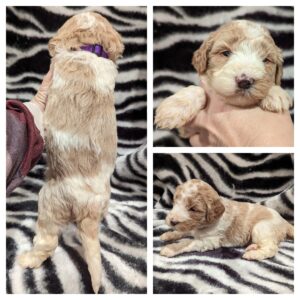 Carl is an apricot boy with white toes and will be very curly.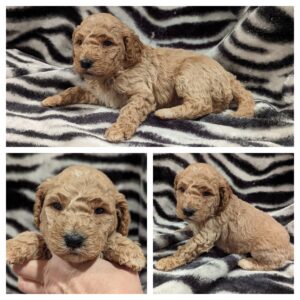 Charles is a very light apricot parti boy who will have wide curls.  He is very calm.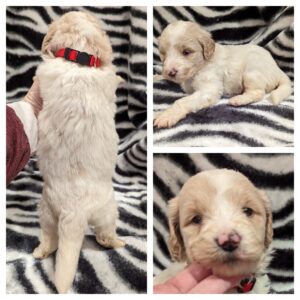 Edna is a tiny apricot girl with no white on her.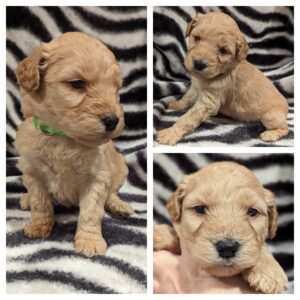 Harold is also a petite boy who has some beautiful white markings.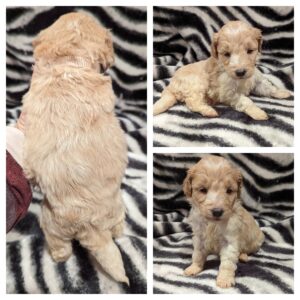 Helen is a striking parti girl who will be very curly.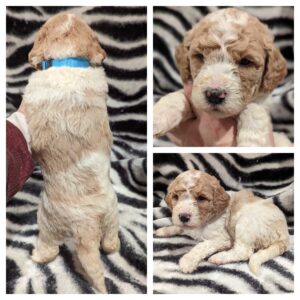 Poppy is a light colored girl with curly hair and a calm temperament.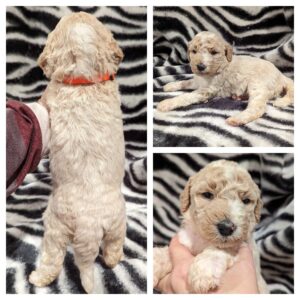 Richard is a light apricot boy who is very happy and loves to lick.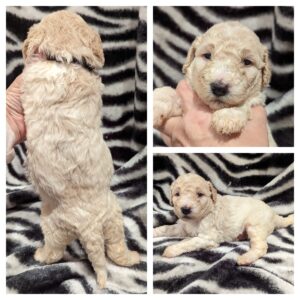 Selma is a petite little apricot girl who will have wide curls.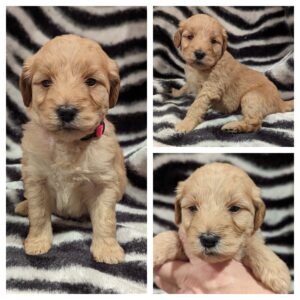 Stewart is the darkest boy in the litter.  He has very curly hair and little white toes on his back feet.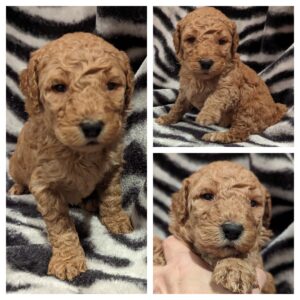 Walter is apricot boy with some parti markings.  He is very friendly!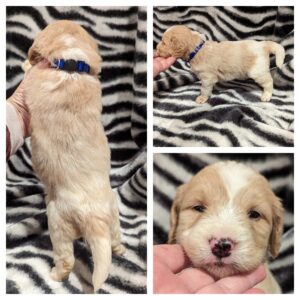 The Parents:  Cleo and Lincoln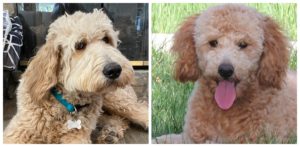 Past puppies