Sophie and Phoenix- mini goldendoodle puppies
Sophie and Phoenix had a small litter of 4 mini Goldendoodles.  There are 2 boys and 2 girls.  Their pups will be around 20-25 lbs.  They are reserved for people on our waiting list.
4 week photos
Delilah is the lightest colored girl in the litter.  She is reserved for Melanie.

Gibson is a darkish red boy.  He is reserved for Amanda and Matt.

Penny is a dark red girl.  She is reserved for Staci.

Pepper is the darkest red boy in the litter.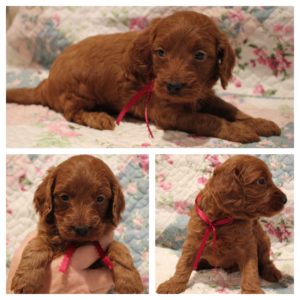 The puppies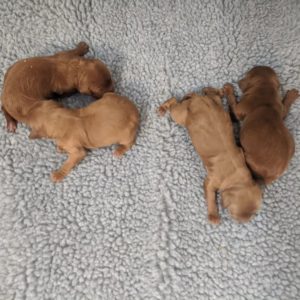 Sophie and Phoenix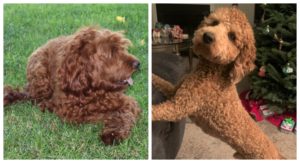 Sophie's past puppies