Rosie and Bilbo- f1 Medium Goldendoodles
Rosie and Bilbo have given us their first litter of F1 medium goldendoodles on July 20, 2021.  They are beautiful and seem fairly easy going so far.  We expect them to mature to around 40 lbs as adults.  All pups are $3000.
Winona is an active, happy girl.  She is such fun!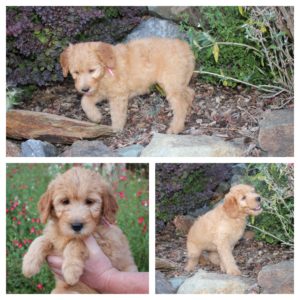 Zara is tied with Edelweiss as the smallest of the girls.  She is so sweet, it makes her size seem huge!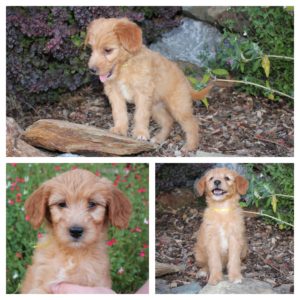 The Parents:  Rosie and Bilbo