Lilly and Bilbo-Medium F1 Goldendoodles or Scout-Standard F1 Goldendoodles
Lilly had 7 puppies on 8/24/20
Lilly's pups have all been reserved.  I'm just waiting for the last couple of people to make their selections.  We had over  30 emails in the first 2 minutes of opening the waiting list.  We have a  couple of girls who have gone  into heat and hope to have puppies in December.  Therefore, we will be taking reservations for the next litters in November 14 at 10 am via email.  They will be $2200. 
6 weeks
Ariel is the only medium sized girl in the litter.  She is reserved for Danna.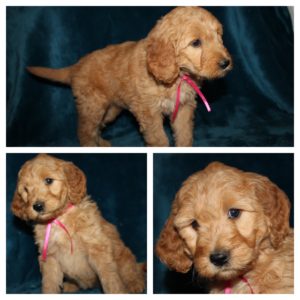 Beau is also on the smaller side.  He is also a little darker gold color. He is Bilbo's son and will be medium.  He's reserved for Stacy.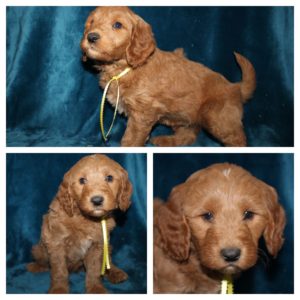 Carlos is a sweet boy and is a medium sized doodle.  He is available on Saturday.

Clifford is the biggest, huskiest boy in the litter.   He is a standard sized goldendoodle and is reserved for Jennifer.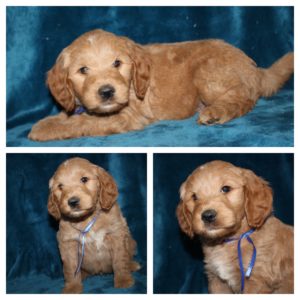 Cubby is another smaller guy.  He is pretty laid back too.  He is a Bilbo boy and will be available on Saturday.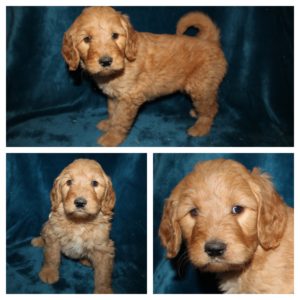 Harley is a big, round boy who actually belongs to Bilbo, but will be a big medium size.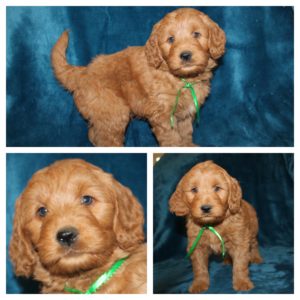 Liam is Bilbo's son and a larger medium. He is reserved for Philip.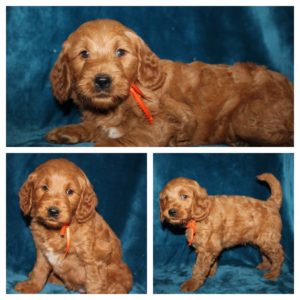 1 week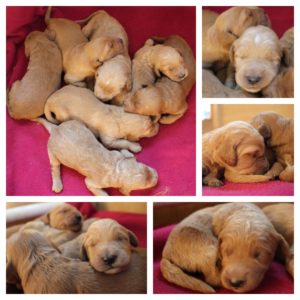 The Parents:  Lilly and Bilbo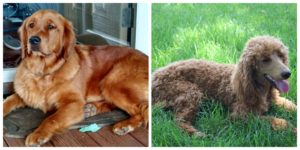 Scout mid groom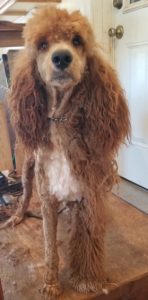 Past Puppies