Arya and Bilbo-F1B Mini Goldendoodles
Arya and Bilbo had a litter of 8 puppies on October 22.  She has 2 parti boys, 3 cream colored boys and 3 medium golden colored pups, 1 of whom is a girl. Arya is the only small dog I have who is able to produce partis.   Although Arya is a flat coated doodle, she will produce all curly/wavy haired babies because our poodles all carry double genes for furnishings. 
4.5 weeks
Chestnut is the biggest pup of the litter.  He is roly poly and very friendly!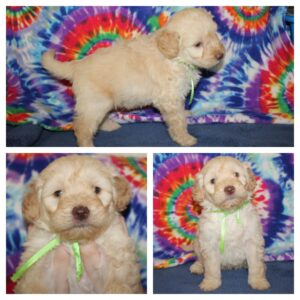 Hermes is a golden boy with such cute white markings.  He is an inquisitive little guy.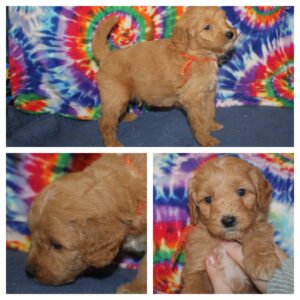 Jellybean is the only girl in a bunch of boys!  She is the most compact, squishy baby girl!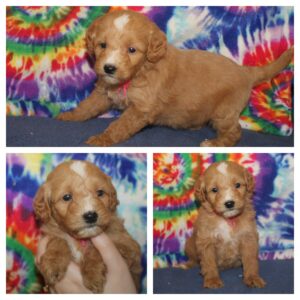 Pecan is a fuzzy light colored boy who seems pretty calm so far.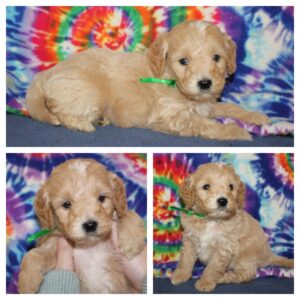 Ronald is the darkest of the bunch.  He is also a calmer boy.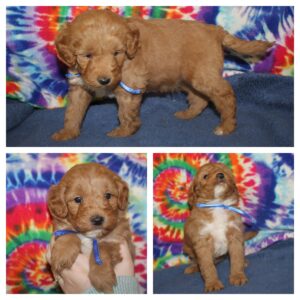 Shiver is such a fluffball and the girls in our family love him.  He is an apricot and white parti.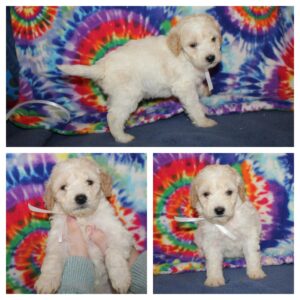 Twinkie is a soft apricot color and is super soft and cuddly.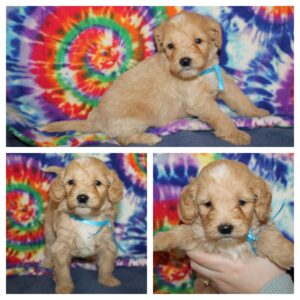 Yeti is a big cream and white parti pup.  He is one who loves food.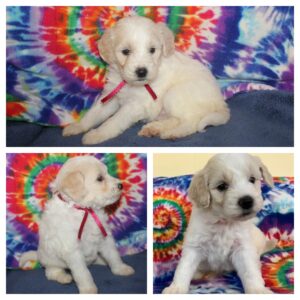 Newborn pups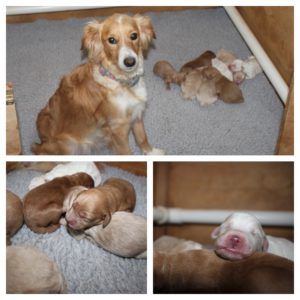 The Parents:  Arya and Bilbo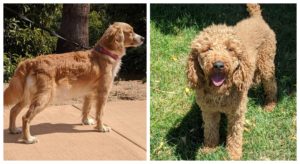 Arya's past puppies